Avison Young to acquire Office and Industrial Property Management, Agency Leasing and Project Management Services from Madison Marquette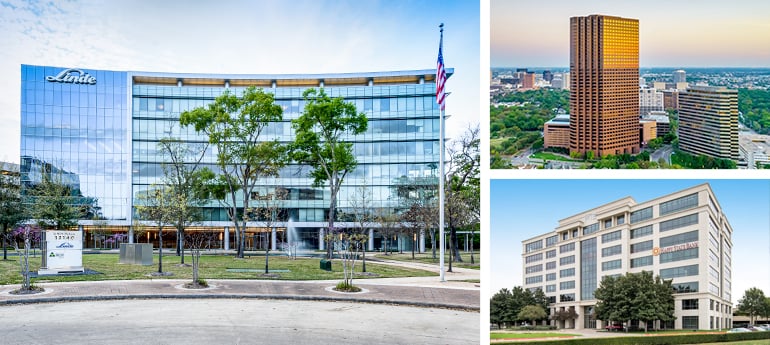 August 18, 2022
Photos courtesy of Madison Marquette
Transformative expansion to add 20 msf to firm's Real Estate Management portfolio in Texas, California, the East Coast Region and Hawaii
Chicago, IL – Avison Young has signed an agreement to acquire Madison Marquette's office and industrial property management, agency leasing and project management service lines. The trio of services will operate under the Avison Young brand and the deal is expected to close in September. The acquisition includes more than 20 million square feet (msf), and 235 team members including, property managers, agency leasing professionals, project managers, building engineers and accountants that will integrate with the firm's markets primarily in Texas and California, the East Coast Region and, adding a new market for the firm in Hawaii. The combined operations will elevate both the client experience and Avison Young's competitive advantage in the real estate industry, amplifying the firm's presence in 11 states.
"I am delighted to welcome the team members from Madison Marquette to the Avison Young family," said Juan Bueno, Principal and U.S. President at Avison Young. "Both organizations are aligned with the cultural mindset that focuses on people first and embraces the diversity of experiences that our people bring to our business and to our clients."
Over the past year, Avison Young has invested in expanding its service offerings to support occupiers, owners and investors as they navigate through accelerating marketplace needs during challenging times. The firm's expansion of property management, agency leasing and project management services lines in its robust Texas and California operations, significantly bolsters Avison Young's presence in those geographically important markets. Avison Young's data analytics, technology and global real estate intelligence platform coupled with Madison Marquette's trophy assets and institutional clients, such as CenterPoint Energy, Starwood Property Trust, LLC and Principal Global Investors, formulate a mutually transformative opportunity for both firms and for their clients who will benefit from their fundamental strengths and operations.
"Growing our real estate management platform across the U.S. is a strategic priority for Avison Young. This transaction underscores our commitment to delivering new, improved and expanded services in all markets, especially those that are critical to all of our growing clients' needs," added Randel Waites, Principal and Managing Director, U.S. Real Estate Management Services Group at Avison Young. "Madison Marquette's solutions-oriented approach to real estate management services complements our entrepreneurial and client-centric solutions, delivering long-term sustainable improvement in CRE services across the industries and critical operating environments of Avison Young's clients."
The unification of multi-sector assets and services stretches from the East Coast to Hawaii. Avison Young's Texas market alone will gain 68 property management assets with a sum of 12.2 msf. The Houston market inherits the largest portfolio of property management buildings with 54 properties at 11.2 msf with Dallas adding 14 buildings totaling 966,451 sf. California will add 27 buildings at 4.2 msf; 2.5 msf on the East Coast, followed by Hawaii at four buildings totaling 1.2 msf. The Hawaiian assets are comprised primarily of class A office buildings in downtown Honolulu.
"This is a transformative opportunity for both companies to build on their core strengths to achieve competitive advantage," said Madison Marquette Chief Executive Officer Vince Costantini. "We made the strategic choice to move a portion of our services to Avison Young to better serve our office clients, and look forward to a new partnership with the firm with respect to their industry-leading data analytics platform, AVANT by Avison Young."
"Madison Marquette will now be able to focus on enhancing and growing its core investment management programs and advisory services, which includes its retail and mixed-use property management and development activities," said Madison Marquette Chairman Amer Hammour. "Our renewed focus will allow us to build on our expertise in retail, mixed-use, multifamily, office, and the medical and senior living categories."
Avison Young's transformative expansion of capabilities and service offerings also includes the addition of seven seasoned industry leaders coming from Madison Marquette. In Houston, Wade Bowlin will join the firm as Principal and Managing Director, Kim Shapiro and Brad Sinclair will be Principals focusing on Agency Leasing and Brenda Dougherty will join as Principal, Director, Texas Real Estate Management Services. In Irvine, CA Jim Proehl will join as Principal and Director of the Western Region, Real Estate Management Services and Eileen Doody and Mark Mattis will join as Principals specializing in Agency Leasing.
About Madison Marquette
Madison Marquette is a boutique real estate investment and service firm with a national platform that transforms assets and delivers institutional quality results. We attract clients by reputation and maintain them through performance from 10 regional offices in U.S. markets coast to coast. Our proven track record over three decades and $7 billion in investments has earned us a reputation as a leading operator and investor in multiple property types including mixed-use retail, office, multifamily, senior housing, and medical office. Learn more at www.MadisonMarquette.com.
About Avison Young
Avison Young creates real economic, social and environmental value as a global real estate advisor, powered by people. As a private company, our clients collaborate with an empowered partner who is invested in their success. Our integrated talent realizes the full potential of real estate by using global intelligence platforms that provide clients with insights and advantage. Together, we can create healthy, productive workplaces for employees, cities that are centers for prosperity for their citizens, and built spaces and places that create a net benefit to the economy, the environment and the community.
Avison Young is a 2022 winner of the Canada's Best Managed Companies Platinum Club designation, having retained its Best Managed designation for 11 consecutive years.
AVISON YOUNG MEDIA CONTACTS:
MADISON MARQUETTE MEDIA CONTACT:
BUSINESS DEVELOPMENT:
Juan Bueno, Principal & U.S. President, Chicago: +1.312.957.7600
Randel Waites, Principal, Managing Director, Real Estate Management Services Group, Chicago: +1.312.283.1872