Avison Young lists the Country Inn & Suites in Wisconsin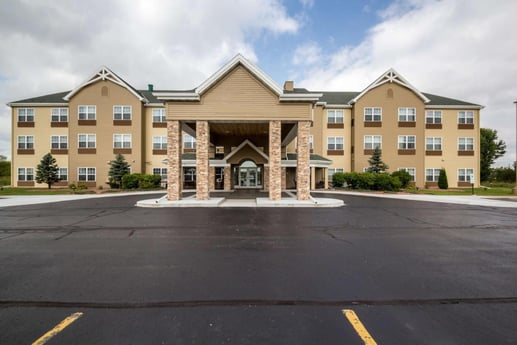 August 29, 2022
The Hospitality Group announces the listing of the Fond Dul Lac, Wisconsin property
Avison Young, as the sole exclusive agent, is pleased to offer the fee simple interest in the Country Inn & Suites, (hereinafter "Property" or "Hotel"), a select-service hotel located in Fond Du Lac Wisconsin. The Property is a 3 story, 65-guestroom hotel that was opened in October of 2002 and was developed and operated by current ownership. The Country Inn & Suites is being delivered unencumbered of current debt and management.
The hotel is being offered fully unencumbered of debt or current management, thereby allowing a new buyer to fully control property level operations and strategically guide revenue management, local sales efforts and expense controls at each asset.
Listing brokers from Avison Young is Principal Keith Thompson.
If you would like more information on this listing visit http://properties.avisonyoung.com/country-inn-suites-fond-du-lac-wisconsin or contact:
Keith Thompson
Principal
+1 770 692 1605
[email protected]