Balancing act: Exploring the surging apartment supply and its impact on decelerating rent growth in the DC metro region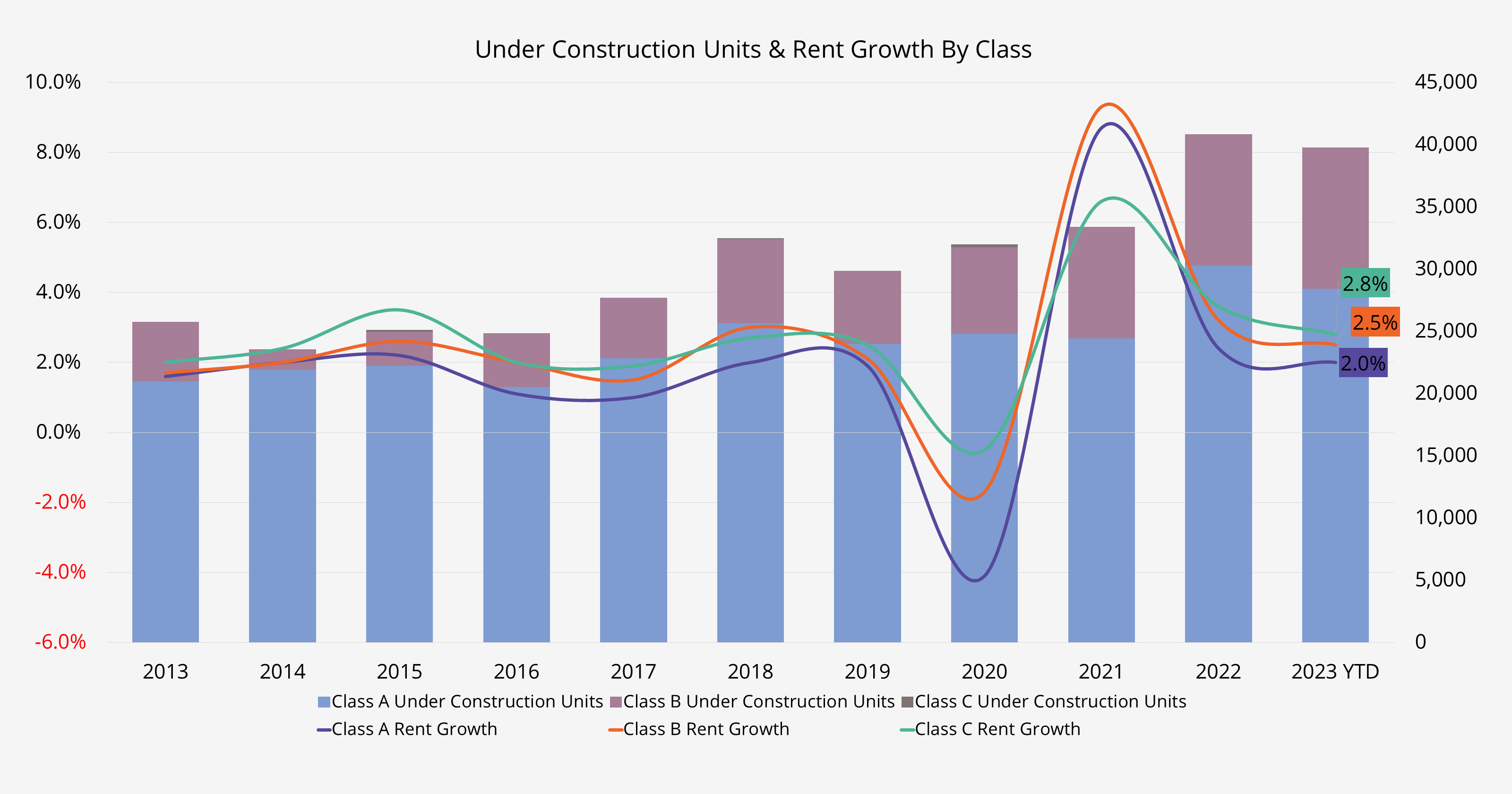 While office remains a highly scrutinized product type on the part of investors, multifamily assets are seemingly being forgotten about, despite issues relating to supply & demand imbalances in the DC Metro Region. Many investors flocked to multifamily in a post pandemic world where the office remains an enigma, which on the face seems logical given it is necessary for people to live somewhere, however, many investors became accustomed to almost double-digit rent growth, and underwrote as such.
Now, as inventory has increased and will steadily increase over the coming years, rent growth has slowed and investors faced with near-term debt maturities will be in for a day of reckoning as cost of capital has increased drastically as a result of rising interest rates, forcing investors to either sell their assets, or refinance at a much higher interest rate. Basic supply and demand fundamentals have resulted in the Class A segment of the market being the most troubled at present, due largely to heightened construction volume over the past 5 years applying downward pressure on rents, and cyclical economic issues are certainly not helping this, resulting in increased demand in the Class B and C segments of the market.
Get market intel