Bay Area office concessions being offered vary across the region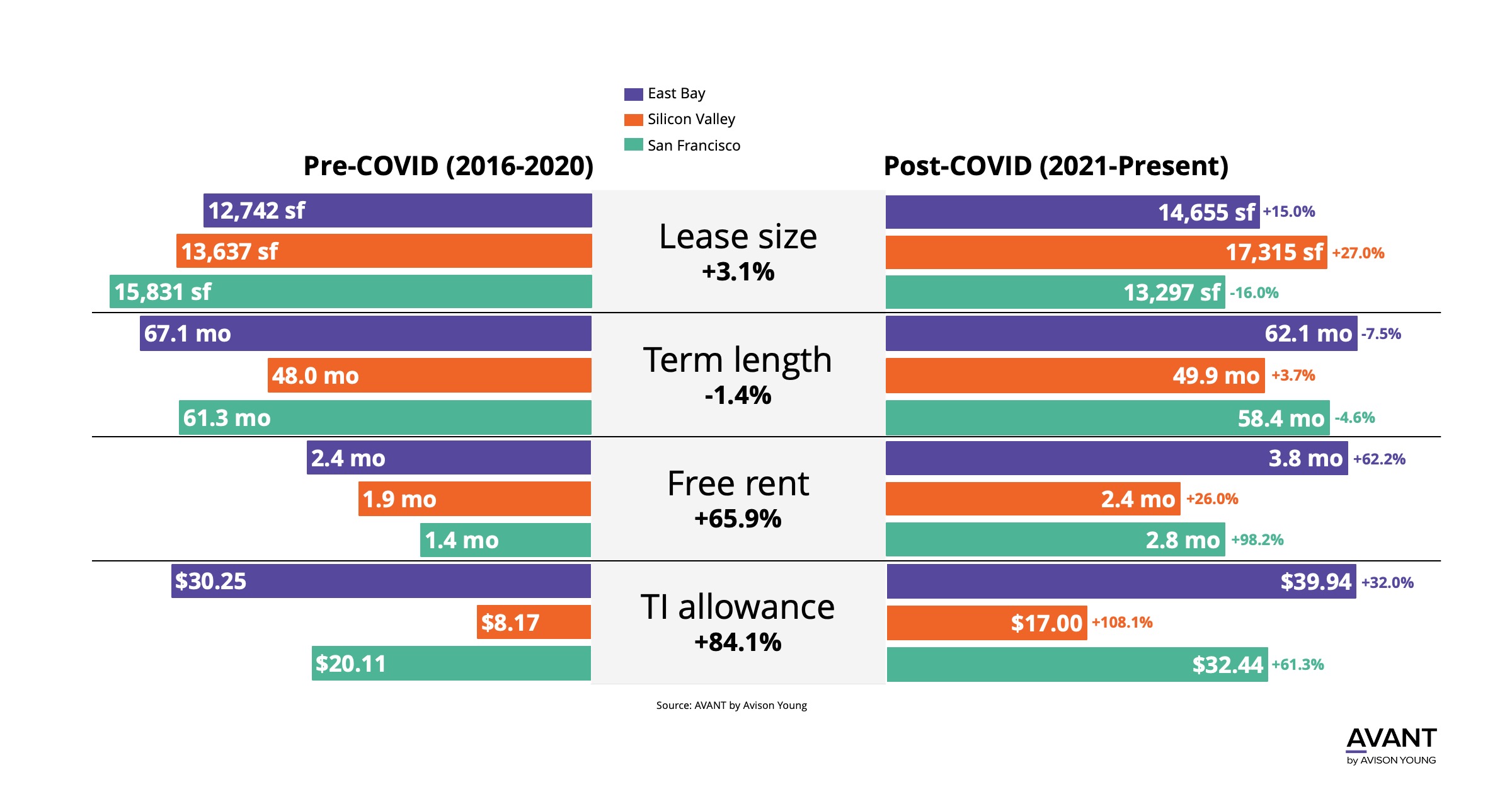 In San Francisco, tenants have exhibited caution in committing to long leases amidst ongoing economic uncertainty and remote work, resulting in a decrease by -7.5% in average lease terms from pre-pandemic levels. However, the East Bay and Silicon Valley have interestingly seen an increase in terms showing more stability in suburban markets.

Concessions in the form of free rent and TI allowances from pre-pandemic versus post-pandemic time periods have increased across all markets as landlords try to attract new tenants while maintaining base rents. Free rent on deals has increased by more than half overall across the Bay Area most dramatically seen in San Francisco (98.2%) and Oakland/East Bay (62.2%). Tenant improvement allowances have also seen a big jump of 84.1% suggesting that incentives are increasing to entice tenants.
Get market intel