Bay Area sees divide in remote work job postings with lower figures in suburban markets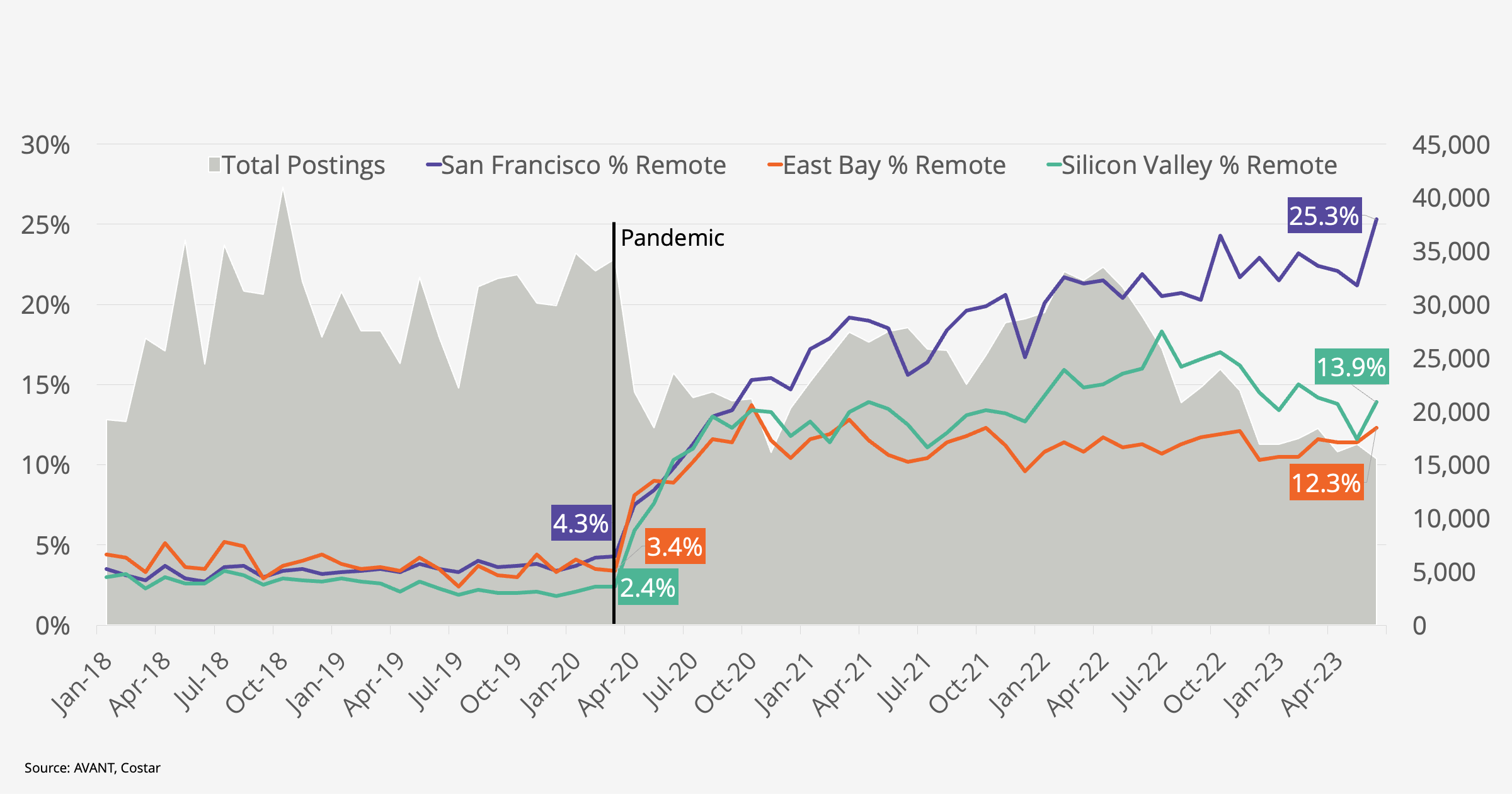 While the overall job market has softened in recent months, there is a divide in remote work job postings by geography. Remote work postings continues to remain prevalent in San Francisco, whereas the Silicon Valley and East Bay/Oakland markets continue to see decline, which bodes well for absorption of available space.

We attribute the lower percentage in the suburban markets due to the proximity of in person jobs closer to a higher density of the where the workforce is living. This suggests employers recognize that commute and safety in urban cores continues to be a deterrent for employees. Suburban areas have also fared better than urban likely due to the higher return to office in those markets as well. This could signal a recovery in CRE suburban markets first.

Total Bay Area job postings have declined roughly -85% from June 2022 to June 2023. San Francisco remote job postings have increased by 3.4% while Silicon Valley remote job postings have decreased -2.1%. Since the onset of the pandemic remote postings in San Francisco have increased 21%, East Bay/Oakland market 8.9% and Silicon Valley 11.5%.

For more information:
Dina Gouveia
Market Intelligence Manager, West Region
D +1 415 349 3402 M +1 650 279 1219

Get market intel