Industrial leasing activity declines for the second quarter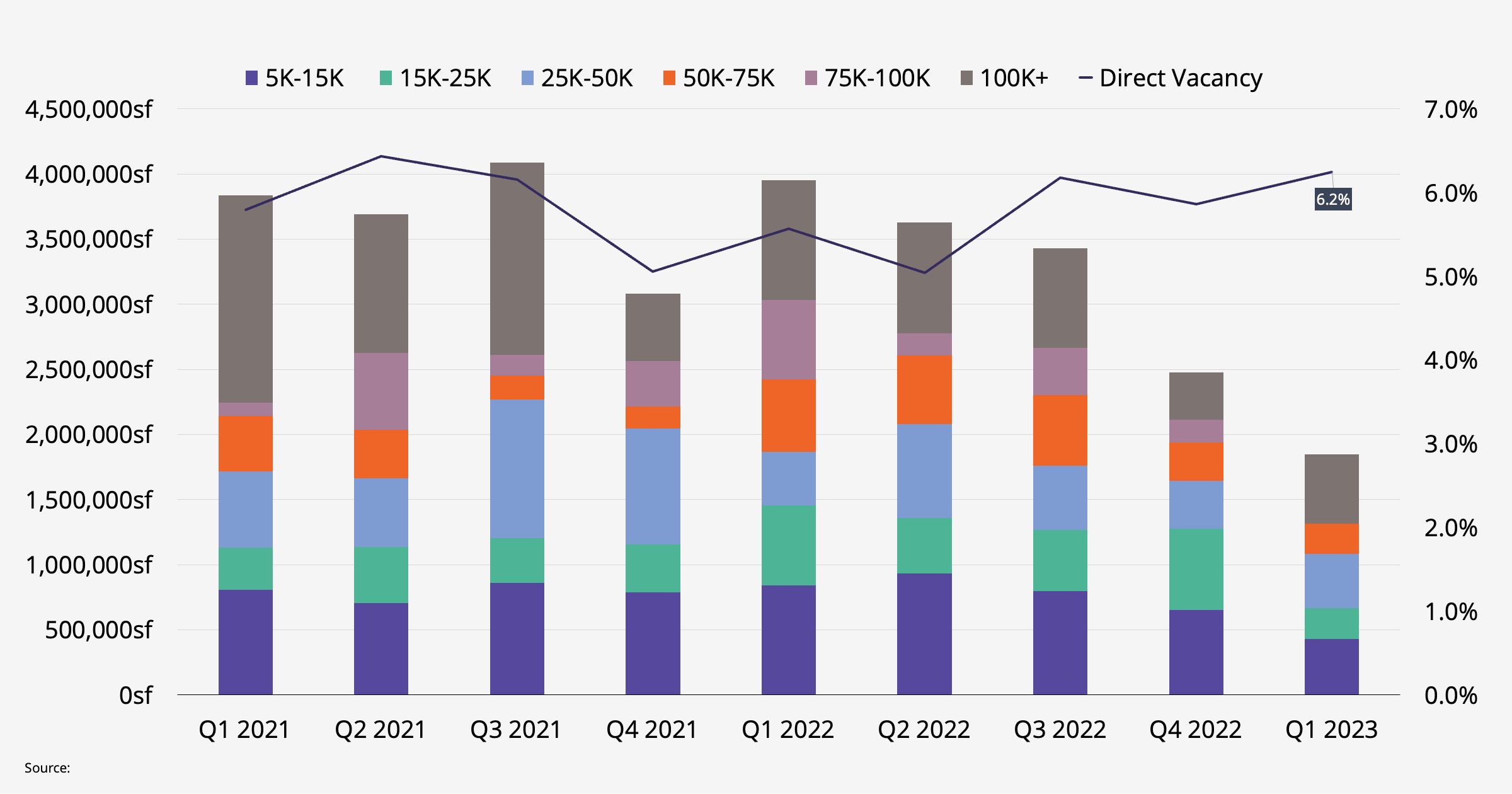 Leasing activity in the Denver, Boulder and Fort Collins markets began to slow in Q4 2022. Brokers are sensing this is due to caution in the market leading to longer lease negotiations.

Leases in the 100K square feet or above tranches saw a 42% decline year over year, while the leasing volume for the 25K-50K square feet bucket remained the same year over year.

Direct vacancy has increased 1.2% since its low in Q2 2022 to 6.2% in Q1 2023 due to an increase in inventory delivered and extended lease negotiations.
Get market intel