Top 50 tech employers in San Francisco disproportionately shed more space than employees were laid off at the location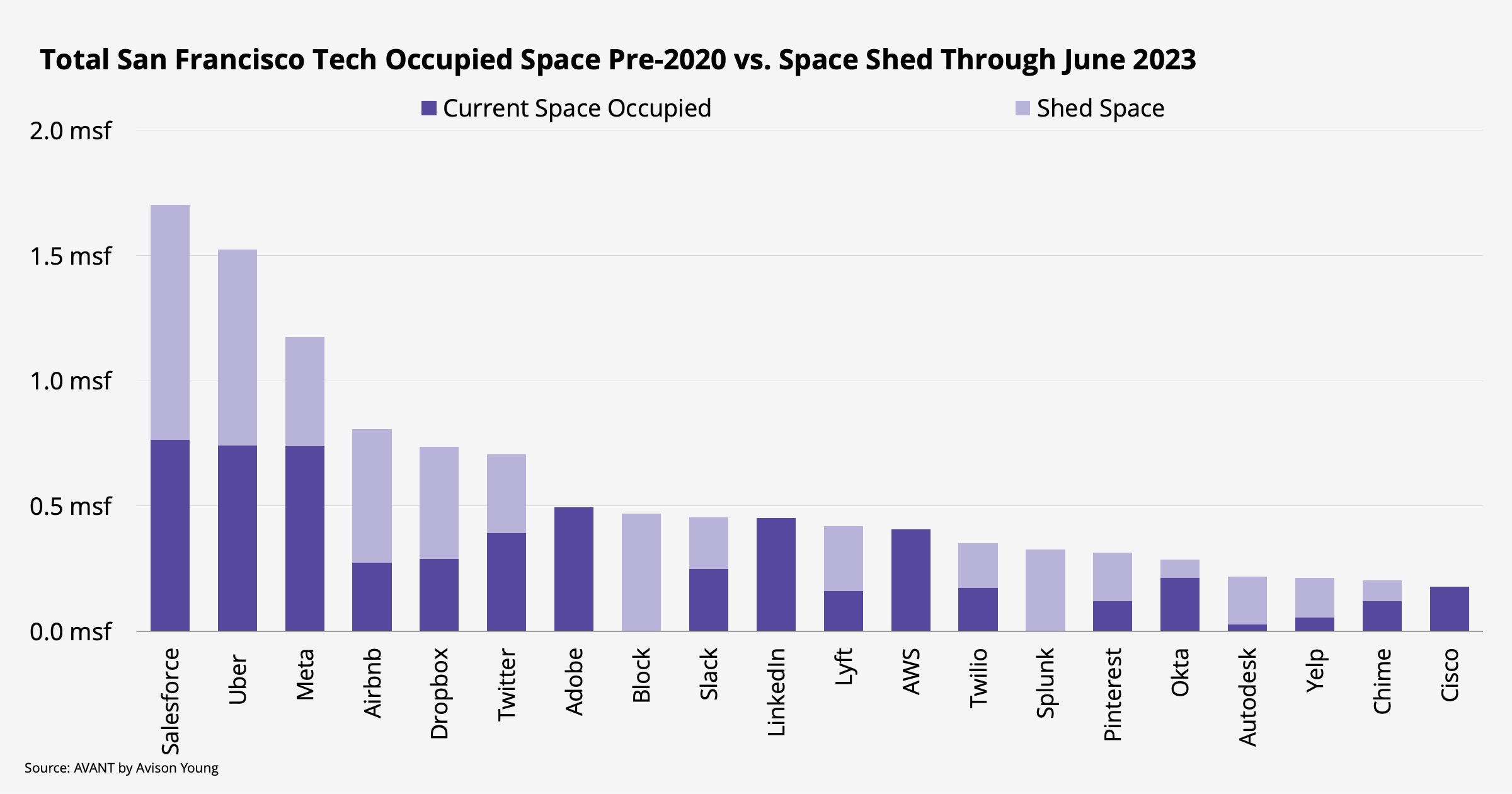 Of the top 50 tech employers in San Francisco, less than 10% of local employees were laid off between 2020 and 2023. However, roughly 47% of the office space occupied in 2020 was shed via downsize or sublet in those same years.
Prior to COVID-19, tech companies took in much more space than they needed. Much of the current downsizing and subletting are from companies trimming excess real estate from their derailed expansion plans.
Of the buildings occupied, class B made up nearly a quarter of space in 2020. Flight-to-quality remains popular amongst tech occupiers with trophy and class A high-quality space in greater demand, especially for employers trying to attract workers back into the office.
Get market intel