Predicting San Francisco's Financial District asking rent recovery based on historical downturns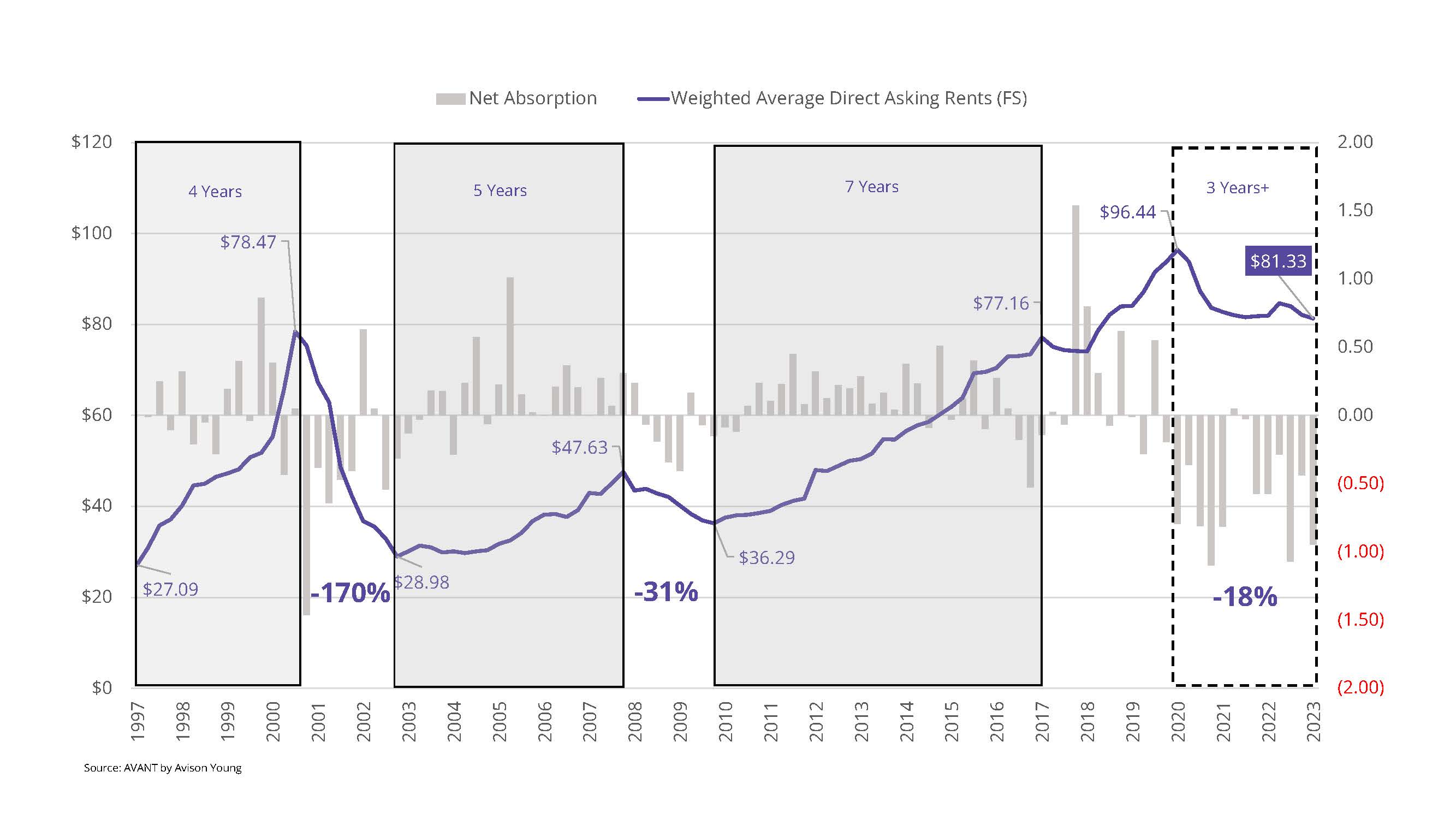 As San Francisco witnesses new vacancy heights, landlords look for predictions on market rents. Historical class A asking rents in the Financial District shows that the last three downturns have varied in recovery time and drop in rents due to market size, economic effects, and tenant make-up.
During the dot-com bust where the Silicon Valley tech was the epicenter, San Francisco Financial District asking rents dropped by a whopping 63% from peak to trough. While this dramatic decrease was alarming, it was also representative of a smaller office market building inventory in 2001.
The Financial District class A asking rents remained tepid through the next several years, recovering just 38% from the dot-com crash through 2007, preceding the Great Recession. Asking rents finally recovered to 2001 peaks more than 16 years later during the beginning of the tech expansion in 2017.
Between 2015 and 2020 more than 4.3 million square feet of new inventory was added to the Financial District's market, a large portion being the delivery of Salesforce Tower. While the recent flooding of vacancy has dampened the San Francisco market, asking rent decreases are happening at a slower pace than in previous downturns.
May 30, 2023
Additional resources
Get market intel